Free Delivery, 6 Months Interest Free
Set Back and Relax – It's All Included
2x Adjustable Beds
2x Wireless Remote Controls
2x Mattresses (50% OFF)
2x Pillows (FREE)
Free Express Delivery
Adjustable Bed Features: Full Body Massage Function (3 intensity levels/ 3 modes), Zero Gravity/ Anti Snoring/ TV/ Lounge/ Flat Pre-Set Positions, Under Bed Light, 4x USB ports, Adjustable Legs, 2x Wireless Remotes, Memory Function,10 Year Warranty. Each side of the bed can be adjusted independently with two separate remote controls
Mattress Features: Ice Fiber breathable cover and gel-infused memory foam, Letto Mattress ensures the regulation of your body temperature while uniformly distributing your body weight across the mattress. Letto Mattress is 25cm thick, medium-firm and recommended to anyone suffering from chronic low back pain.
Free Delivery | Same Day Shipping 
Description
Set Back and Relax – It's All Included
2x Adjustable Beds
2x Wireless Remote Controls
2x Mattresses (50% OFF)
2x Pillows (FREE)
Free Express Delivery
Adjustable Bed Features: Full Body Massage Function (3 intensity levels/ 3 modes), Zero Gravity/ Anti Snoring/ TV/ Lounge/ Flat Pre-Set Positions, Under Bed Light, 4x USB ports, Adjustable Legs, 2x Wireless Remotes, Memory Function,10 Year Warranty. Each side of the bed can be adjusted independently with two separate remote controls
Mattress Features: Ice Fiber breathable cover and gel-infused memory foam, Letto Mattress ensures the regulation of your body temperature while uniformly distributing your body weight across the mattress. Letto Mattress is 25cm thick, medium-firm and recommended to anyone suffering from chronic low back pain.
Base Dimension:
153cmx203cm
Adjustable Height:
10cm, 20cm, 30cm, 40cm
Features:
Zero Gravity
Anti-Snoring Position
TV Position
Longe Position
Multi-Function Massage
4 Built-In USB Ports
Wireless Remote Control
Under Bed Light
Seamless Integration
Tool Free Assembly
Shipping
Free shipping on all orders Australia wide except for remote areas. If you are in a remote area you will be contacted if we cannot deliver or if extra shipping costs will be required or if you are required to collect from your nearest depot.
Delivery Time
All products purchased on Letto website are usually dispatched within 24 hours after purchased. Your items will be freighted from our warehouses in Melbourne Australia.  Delivery anywhere in Australia is normally 2-10 business days.
Relax and save with Letto all included combo deal. This offer includes 2x Half Queen Adjustable Bed Bases + 2x Half Queen Mattresses
The dual-adjustable feature will allow each side of the bed to be customized independently. The two adjustable bed bases can be connected together with the Sync Cable and operate simultaneously as a Queen size bed.
Letto adjustable bed base Italian designed and offer a myriad of benefits making it the best option for anyone seeking an enhanced sleep experience and improved overall well-being.
Anti-Snoring Position
Sleeping with your head slightly elevated can help keep the airway more open and decrease the chances of snoring, sleep apnea and chronic acid reflux
Zero Gravity
Zero gravity position is designed to distribute the body's weight evenly and elevate your legs above the heart level, reducing muscles pain and improving  blood circulation
Multi-Function Massage
Letto's multi-function massage can help alleviate stress, muscle tension, reduce soreness, improve circulation and provide temporary relief from aches and pains
Adjustable Legs
Letto's legs allow you to personalize the height of your bed according to your comfort preferences (10cm, 20cm, 30cm, 40cm)
4 Built-In USB Ports
Letto offers two USB charging ports on each side of the bed, allowing you to keep your devices within reach while you sleep and conveniently charge them overnight.
Seamless Integration
Letto's modern design can look great in your bedroom, either on its own or within a bed frame. Leg extenders help you adjust it to the height you need it
Fold-up Design
Letto beds can quickly unfold and set up without the need for additional tools or complicated instructions
Controlled Comfort
Letto's independent head and foot controls let you get as comfortable as you want in bed, with three levels of massage to relax you even further
Heartburn & Acid Reflux
When stomach acid travels back up into the esophagus, it can cause serious discomfort. And that discomfort may worsen when you are lying flat. Resting with an elevated upper body may help control some symptoms associated with acid reflux and heartburn.
Back Pain
Get much-needed relief for your back with a seating position trusted for space travel. Zero-G mimics the neutral posture your body naturally assumes when the pull of gravity is removed. With the extra pressure taken off of your muscles and discs, your sore back can finally relax.
Snoring & Sleep Apnea
Depending on the cause of your snoring, elevating your head just a few inches may be enough to assist in re-opening airways to reduce instances of snoring and sleep apnea
Swelling & Inflammation
Raising your legs above the level of your heart can help minimize lower-body swelling and speed up recovery. Gravity is on your side as blood flow increases away for your sore limbs, supporting overall circulation.
Sore Muscles
Aching muscles are the perfect reason to take advantage of Letto Sleep+ active massage features. Choose from three incremental settings, from gentle hum to active rumble. Both the upper and lower body massage functions can be used at the same time, even on different settings.
Joint Pain & Arthritis
By adjusting Letto's incline setting with the wireless remote, you can slip in or out of your bed more easily. Letto Sleep+ takes pressure off your aching joints as you gently transition from lying flat to sitting upright. The adjustable legs also let you set your bed to the perfect height for you.
Guaranteed Comfort at Unbeatable Prices
Proudly Australian Owned and Operated
30 Days and Nights Comfort Guarantee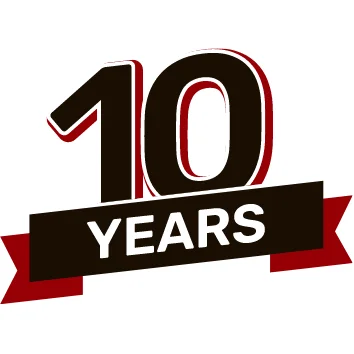 10 Year Warranty on all Letto Products
Australia Business Quality Award
See what Australians say about Letto
No more backpain and snoring
Thank you, we are loving our beds. I have had no back pain since using it, and my husband does not snore and is sleeping better. We purchased a second set for our daugther and she loves it!
Anne – Melbourne VIC
Great products and service
Letto staff was really conscious about the delivery of the bed. They answered all our questions quickly and accurately, as required. We were kept fully up to date from both the sales and the delivery team. The Bed is fantastic and beyond our expectations. The mattresses are very comfortable, and the function of the bed is of quality design. E
Paul – Perth WA
We changed all our beds to Letto
The bed assembly was very easy, no tools required, and looks great. The adjustable base build quality is very good, and the gel mattress is also very comfortable.
Martin – Candell Park NSW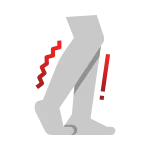 Improve Circulation in Legs and Feet
Relief from Back Pain and Spinal Pressure
Prevent Acid Reflux and Heartburn
Stop Snoring and Sleep Apnea
Reduce Joint Pain and Arthritis